Agenda - Day 2
Please note that all times listed are EDT (-4:00 UTC). 

NETWORKING BREAKFAST: BUILD COMMUNITY CONTACTS
Start your day off right and connect with HR leaders. 

 

Get to know your industry peers and colleagues over a delicious breakfast. 

 

Source practical tips, discuss best practices and prepare for the day ahead.

 
Welcome from your Host
Gain insight into today's sessions so you can get the most out of your conference experience and maximize your value.
OPENING KEYNOTE: SUSTAINABLE PEOPLE ANALYTICS
Build a Sustainable People Analytics Function to Unlock Business Value
Building an effective People Analytics function requires more than a team of talented people.  Learn from our experience to advance your own practice through guiding principles, strong partners, relentless prioritization and adopting a product-mindset.
Define guiding principles to drive decisions
Partner to develop and promote a strong data culture
Prioritize and productize to democratize insights
Build a sustainable People Analytics function that can adapt to your business needs
CASE STUDY: FEEDBACK
Closing The Loop: From Feedback to Action
Many HR teams struggle with closing the loop from the insights they gain from data to action. Yet, this is the expectation of our modern workforce. Here are 3 case examples to effectively demonstrate how to close the loop and drive action via people analytics:
Creating a consistent pulse on the business with continuous visibility into employee engagement
Building a retention model and intervening at the individual level
Using insights about Diversity, Inclusion, and Belonging data to drive change in inclusive leadership
Master closing the loop to become a truly data-driven HR function.
EXHIBITOR LOUNGE: VISIT BOOTHS & SOURCE EXPERTISE
Explore the latest people analytics technology and strategies with our industry leading sponsors.
Share your challenges with the biggest innovators in the business.
Schedule one-to-one private meetings for personalized advice.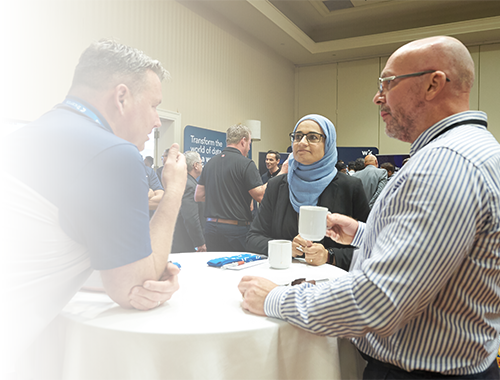 CASE STUDY: ONE SIZE DOES NOT FIT ALL TALENT DEVELOPMENT
Narrowing the focus, to Target the Highest Priority, Highest Impact Leadership and Talent Development Opportunities
Leveraging the opportunities provided by Covid to reevaluate its leadership development programs and priorities, Wolseley Canada has significantly refined its approach to developing future-ready leadership talent. Combining, then validating performance, potential, and succession planning data, Wolseley now knows exactly which leaders should be targeted for core development, targeted investment, and over-investment.
Achieving consistency through standardized models, tools, and methodology
Building a data pipeline that enables decision making
Prioritizing the investment of leadership development dollars and opportunities
PANEL SESSION: THE FUTURE OF HR
Advance the HR Profession with People Analytics in Preparation for the Future of Work
It's true that HR departments have experienced unprecedented change as of late. But too often HR professionals are stuck with outdated tools and attitudes both within their organizations and across the entire spectrum of the HR practice. Deepen your professional knowledge and help propel the HR industry forward with the latest ideas from leading people analytics specialists. Take back an innovative plan to:
Raise awareness within your organization of the ROI of people analytics and the importance of HR data to your company's future success.
Accelerate the practice of people analytics within your organization by instigating a new consultative approach with top management to support corporate decision-making.
Use the latest ideas for building standards of data definition across sectors and industries to inform your people analytics strategy.
Transform the mindset toward people analytics within your organization and prepare for the Future of Work.
Roundtables
Discover Thought-Provoking Ideas to Drive your Performance.
Take a deep dive down the innovation rabbit hole in one of our roundtable discussions. Share common challenges and best practices with your food safety peers on a topic of your choosing:
Leadership and Culture (VIP Roundtable)
Talent Acquistion & Learning Development Analytics
Employee Lifecycle Feed Back and Measurements
Monitoring Employee Health and Wellbeing
Creating High Performance Teams & Organizations
People Data Accessibility and Management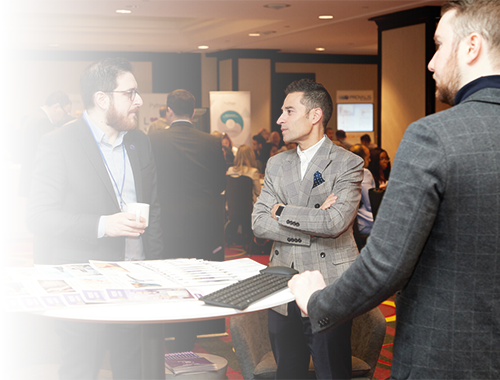 NETWORKING LUNCH: DELVE INTO COMMUNITY CONVERSATIONS
Meet the speakers over lunch, ask your questions and connect
Expand your network and make connections that last beyond these two days.
Enjoy great food and service while engaging with your food safety colleagues.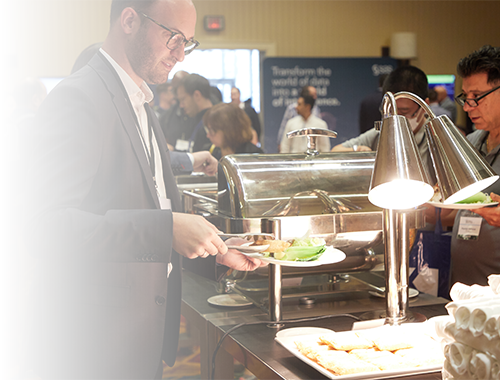 EXHIBITOR LOUNGE: VISIT BOOTHS & WIN PRIZES
Browse through different sponsor booths and test drive new technology.
Enter your name for a chance to win exciting prizes.
Take advantage of event-specific offers and special content.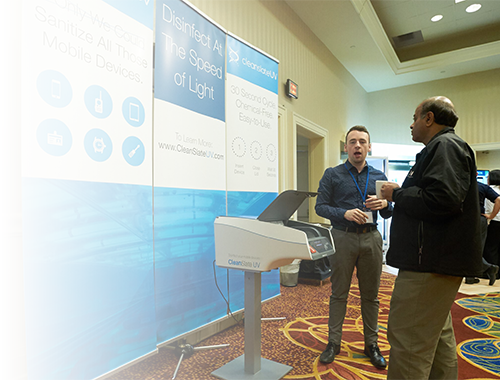 CASE STUDY: EVP
Building the Employee Value Proposition at Lawrie Insurance Group
By embarking on an Employee Value Proposition (EVP), Lawrie Insurance Group is proactively responding to changing market conditions as we continue to navigate the tight labour market.  We are committed to building a framework to build a holistic approach to the employee journey and elevate our internal and external brand so we can differentiate ourselves from our competitors and retain our amazing talent.
Considered the most prominent feedback collected through research to gain insight into how we create a meaningful employee journey
Focused on the key 2-3 themes team members value most – "What's unique about working here?"
Created key elements and messaging in a way that is sustainable and credible and allows us to continue building that meaningful journey
CASE STUDY: SYSTEM BUILDING
People Data Systems for Modern Company Engineering
Shopify recently announced Flex Comp (https://shopify.engineering/building-flex-comp), our new approach to compensation that puts product thinking at the forefront of how Shopify employees (a.k.a Shopifolk) get paid. Flex Comp gives Shopify employees the ability to choose how they want to allocate their total reward between base salary, Restricted Stock Units (RSUs), and Stock Options today, with new features like Shop Cash in the future.
This was an extremely cross functional build, with collaboration between product/design/engineering/data/HR – and of course our People Analytics team – all the way up to the CEO himself. To accomplish this, we needed to leverage many strategic bets we placed on our data infrastructure (dating back to our People Analytics' team inception 5 years ago). This session will walk through Shopify's opinionated approach to People Analytics which enables modern company engineering use cases like the Flex Comp we shipped and future ones like workforce planning.
EXHIBITOR LOUNGE: ATTEND VENDOR DEMOS & CONSULT INDUSTRY EXPERTS
Enjoy exclusive sponsor demos and experience the next level of people analytics innovation firsthand.
Meet one on one with leading solution providers to discuss organizational hurdles.
Brainstorm solutions and gain new perspectives and ideas.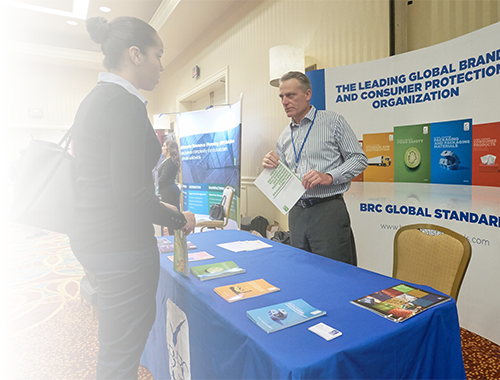 CASE STUDY: TOTAL REWARDS & EMPLOYEE WELLBEING
Leveraging People Analytics in Rewards and Wellbeing
Understanding how our organization will change in future allows us to plan for the right workforce and targeted engagement actions towards their needs to support the future business plans. In this context, analyzing data on employee engagement, satisfaction, and retention can help us identify factors that contribute to employee happiness and well-being. These insights can be leveraged to inform decisions on how to improve these factors, and design more effective rewards and recognition programs.
In this session we will see how Kraft Heinz is leveraging data and technology to learn from the past while also solving for the future using Predictive Analytics models to create a more engaging workplace for employees. We will see some use cases of using analytics to translate business strategy into talent strategy and include people insight into guiding rewards and wellbeing.
CLOSING KEYNOTE: ENGAGEMENT
Driving Engagement and Inclusion in Healthcare Human Resources
Since the onset of the pandemic, Northumberland Hills Hospital (NHH), like other healthcare organizations across Canada, has faced critical challenges with Health Human Resources (HHR).  The ability to maintain a fully staffed, empowered, and engaged workforce is no longer a small feat! Over the last couple of years, the pressures have become more evident as noted in dwindling people metrics particularly in the areas of recruitment, turnover, sickness absence and performance, to mention a few. This session will provide useful insights into some of the tactics deployed by NHH to mitigate HHR pressures by creating and fostering a culture of inclusive engagement through nimble and innovative people strategies.
Conference Summary from your Host
Review key insights and takeaways from the conference. Source a summary of action points to implement in your work.