NETWORKING BREAKFAST: BUILD COMMUNITY CONTACTS
Start your day off right and connect with HR practitioners and industry leaders.
Interact with your peers, discuss best practices, and share innovative strategies.
Source practical tips and get exclusive offers at exhibit booths.
Opening Comments from your Host
Gain insight into today's sessions so you can get the most out of your conference experience and maximize your value.  
OPENING KEYNOTE PANEL: BUILDING A GREAT HR ANALYTICS TEAM
Maximize the Effectiveness of your People Analytics Program with the Right People
If you are at the beginning of your people analytics journey, choosing the right team members is crucial to your program's success. Achieve the mix of expertise you need to effectively execute your people analytics program. Create a road map to:
Devise a strategy to fulfill your vision of a top-level people analytics program that is critical to the achievement of organizational goals.
Identify the roles required and develop job descriptions for recruitment.
Partner with outside organizations to obtain the expertise needed (if you can't acquire it in-house due to budget restraints).
Successfully launch your people analytics program with the right expertise.
INDUSTRY EXPERT: EMPLOYEE ENGAGEMENT
GETTING TO THE HEART OF EMPLOYEE ENGAGEMENT WITH WORKDAY
The past two years have unearthed the significance of employee experience, and even more so, the cost of not listening to your employees. To empower leaders and managers with employee insights that will create great employee experiences and further develop their skills, organizations must implement an active employee listening strategy that enables them to gather real-time insights into employee sentiment and gain visibility into the whole employee experience across their entire organization. Gain strategic insight into:
How intelligent listening technology helps gain real-time employee sentiment across Workday
How people leaders can take effective actions, measure progress and benchmark success
Best practices for improving employee engagement, retention, and workplace culture
KEYNOTE CASE STUDY: DATA DIVERSITY
Just Because You Can Deliver Data Does Not Mean You Should: Unlocking the Power of Straight-Forward Data Sets to Measure the Impact of Diversity and Inclusion
Delivering Diversity and Inclusion programs can be challenging, measuring the effectiveness programs can be even harder. In our opening keynote together, we will explore the ways in which straightforward data sets can be used to:
Understand and report on the demographic representation of our employees and leaders
Analyze, track and report on barriers, gaps, and successes
Identify patterns, trends, gaps, or inequities in employment, promotion, and retention
SPEED NETWORKING!Make Meaningful Connections to Move your Organization & Career Forward
Grow your network by meeting like-minded individuals to share your latest ideas and projects with:
Enjoy a quick icebreaker, exchange LinkedIn information and build lasting business relationships.
Achieve your conference networking goals in a fun and agile fashion.
Join a community of people analytics leaders and gain invaluable support.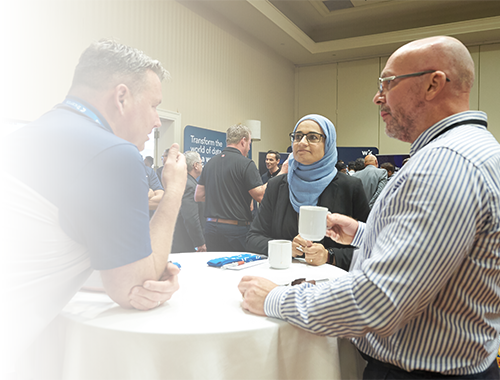 EXHIBITOR LOUNGE: VISIT BOOTHS & SOURCE EXPERTISE
Explore the latest people analytics technology and strategies with our industry leading sponsors.
Share your challenges with the biggest innovators in the business.
Schedule one-to-one private meetings for personalized advice.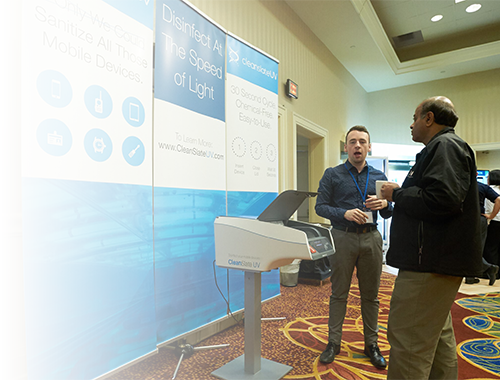 AFTERNOON KEYNOTE: EMPLOYEE LIFECYCLE
Building People Strategy from Recruitment to Retirement
Multiple generations in our workforce, competitive labour markets, and making the business case for prioritizing learning and development during a time of economic uncertainty can impact the HR leader's ability to recruit, retain, and develop talent. Learn about MOVATI's Employee Life Cycle programs for:
Implementing metric-driven incentives for employees
Leveraging people analytics to build ROI for HR departments
Retaining valuable tenured talent while transferring legacy knowledge through to retirement
INDUSTRY EXPERT: THOUGHT EXCHANGE
LIKE A SURVEY, BUT BETTER: USING QUALITATIVE DATA TO DRIVE BETTER BUSINESS OUTCOMES
People and society continue to change, and so does the way we communicate and engage. This includes how we survey and use that information to increase efficiency, reduce risk and empower employees. Go beyond the numbers and explore how qualitative data can fill in the key gaps facing most decisions to drive better outcomes and mitigate the risk, all while building buy-in and support from your most important resource–your employees.
What if providing decision input also meant diving deeper into tangible engagement with a two-way conversation, which builds connection, trust, unity, and alignment? Join this session to learn how to:
Turn qualitative experience data into actionable insights.
Understand how to fully complete the feedback cycle and deepen and expand your organization.
Build better alignment, boost employee experience & retention, and increase business efficiency.
NETWORKING LUNCH: DELVE INTO COMMUNITY CONVERSATIONS
Meet the speakers over lunch, ask your questions and connect
Expand your network and make connections that last beyond these two days.
Enjoy great food and service while engaging with your food safety colleagues.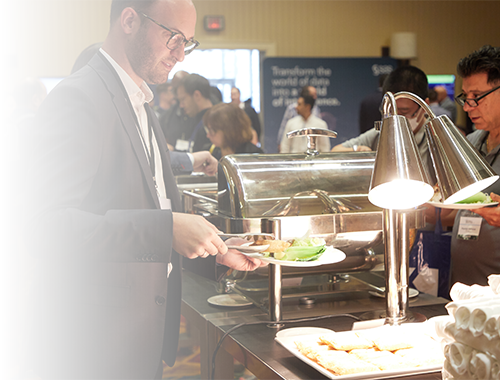 EXHIBITOR LOUNGE: VISIT BOOTHS & WIN PRIZES
Browse through different sponsor booths and test drive new technology.
Enter your name for a chance to win exciting prizes.
Take advantage of event-specific offers and special content.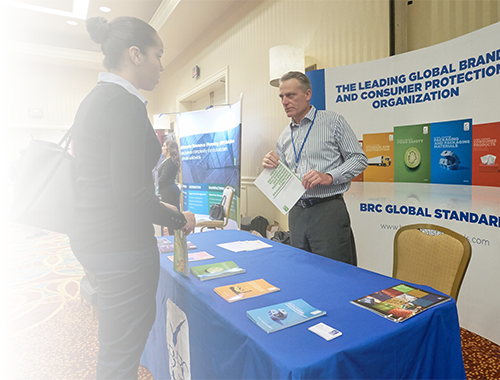 CASE STUDY: LEADERSHIP
The Culture Equation & the Scope of Leadership
Culture as a concept within an organization can be elusive and in-tangible. But culture is often referenced as such an important element that makes a company competitive, unique, healthy, and engaging to its employee base. This presentation will examine
How can a company be deliberate about making culture tangible?
What is the role of the leaders in the organization for making culture tangible and positive?
Is culture the point or the result?
EXHIBITOR LOUNGE: ATTEND VENDOR DEMOS & CONSULT INDUSTRY EXPERTS
Enjoy exclusive sponsor demos and experience the next level of people analytics innovation firsthand.
Meet one on one with leading solution providers to discuss organizational hurdles.
Brainstorm solutions and gain new perspectives and ideas.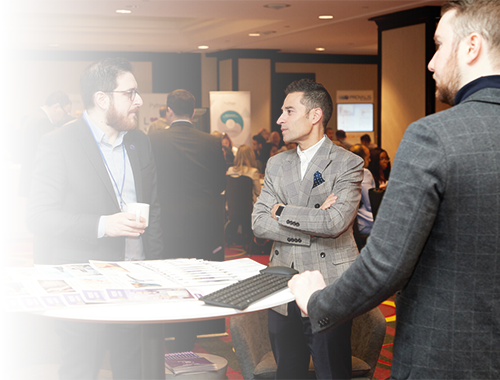 PANEL SESSION: WORKPLACE CULTURE
Create a Comfortable and Innovative Work Culture by Utilizing People Analytics
Prepare for the new world of work with strategic HR transformation and continuously assess and improve your company culture with people analytics. Harness technologies to measure cultural information to give HR managers real actionable insights into your organizational culture. Take back to your office strategies to:
Examine and advance the effectiveness of your processes and procedures using employee feedback through data.
Improve insights across all areas of HR such as recruiting employee engagement and performance improvement etc.
Increase agility and collaboration and react to the new hybrid work model.
Summary from your Host
Review the key solutions and takeaways from today's sessions. Source a summary of action points to implement in your work. Discuss tomorrow's highlights!
EVENING RECEPTION: ENJOY GREAT CONVERSATION, MUSIC & NETWORKING
Relax and unwind with tasty cocktails after a long day of learning.
Don't miss your chance to win fun prizes at our Reception Gift Giveaway.
Make dinner plans with your new connections and explore the best of what Toronto nightlife has to offer. Just be sure to set your alarm for Day 2!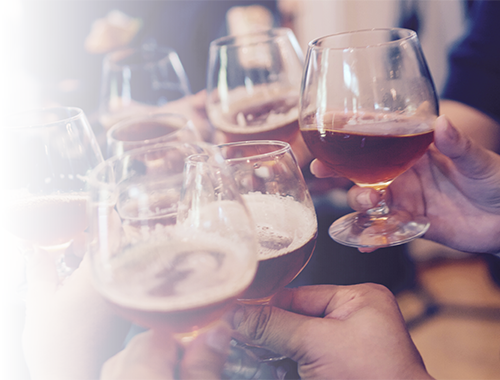 Conference Day 1 Adjourns